We are not affiliated with any brand or entity on this form
Get the free schedule of values template form
Show details
Hide details
SAMPLE SCHEDULE OF VALUES PSU PROJECT NAME CONTRACTOR APPLICATION NO. APPLICATION DATE PERIOD TO APPLICATION CERTIFICATE FOR PAYMENT A B C D E WORK COMPLETED ITEM NO. DESCRIPTION OF WORK F G STORED TOTAL PREVIOUS MATERIALS SCHEDULED APPLICATIONS NOT IN VALUE D E D OR E THIS PERIOD STORED TO DATE D E F H I BALANCE TO FINISH C - G RETAINAGE 1. 00 General Conditions 1. 01 Project Management 1. 02 General Superintendent 1. 03 Superintendents 1. 04 Safety Engineer 1. 05 Scheduling 1. 06 Field...
Get, Create, Make and Sign schedule of values construction
Get Form

eSign

Fax

Email

Add Annotation

Share
How to fill out schedule of values template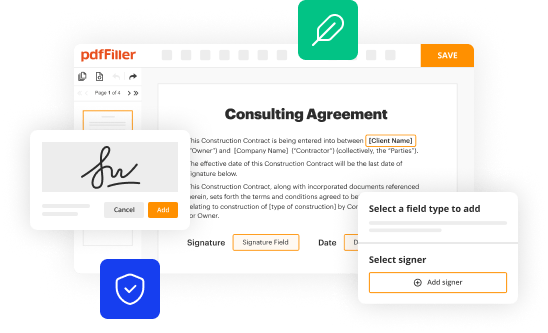 01
Start by gathering all necessary project information such as project name, contractor's name, project start and end dates, and any applicable billing codes.
02
Identify all the different parts or components of the project that will need to be tracked and billed separately. This could include items such as labor, materials, equipment rentals, subcontractor services, and any other relevant expenses.
03
Assign a unique identifier or code to each component to help organize and track them in the schedule of values template. This will make it easier to reference and cross-reference the different items throughout the project.
04
For each component, specify the quantity or amount of work being performed or delivered. This can be done in units such as hours, square footage, cubic yards, or any other relevant measurement.
05
Next, determine the unit price or rate for each component. This is the cost per unit of work or delivery. It's important to accurately calculate this rate based on the agreed-upon terms and conditions.
06
Multiply the quantity by the unit price for each component to calculate the subtotal or value of that particular item.
07
Sum up all the subtotals to determine the total value of the schedule of values. This total represents the agreed-upon amount that will be billed for the project.
08
Additionally, consider including any necessary tax or markup amounts to come up with the final invoice amount.
Who needs a schedule of values template?
01
Contractors: A schedule of values template is essential for contractors to help them accurately track and bill their work on a project. It allows them to provide a breakdown of costs and progress to their clients, ensuring transparency and proper invoicing.
02
Project Managers: Project managers rely on a schedule of values template to monitor project progress, ensure adequate cash flow, and manage budgets effectively. It helps them track the completion of different components, assess project performance, and make informed decisions.
03
Clients or Owners: Clients or owners benefit from a schedule of values template as it provides them with a detailed breakdown of costs and progress throughout the project. It allows them to review and validate invoices, monitor project milestones, and ensure that they are paying for completed work and materials.
In summary, the process of filling out a schedule of values template involves organizing project information, identifying components and assigning unique codes, specifying quantities and unit prices, calculating subtotals and totals, and considering taxes or markups. This template is essential for contractors, project managers, and clients or owners to accurately track project costs and progress.
This is how it works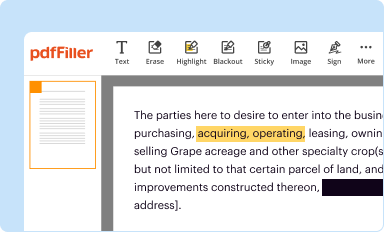 Edit your schedule of values template form online
Type text, complete fillable fields, insert images, highlight or blackout data for discretion, add comments, and more.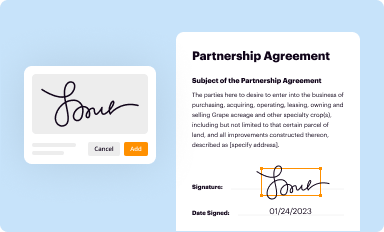 Add your legally-binding signature
Draw or type your signature, upload a signature image, or capture it with your digital camera.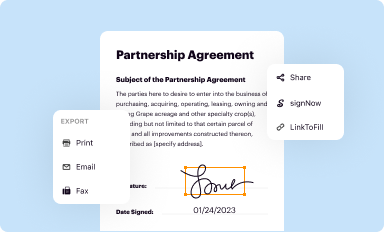 Share your form instantly
Email, fax, or share your schedule of values template form via URL. You can also download, print, or export forms to your preferred cloud storage service.
Editing schedule of values template online
Follow the steps below to benefit from a competent PDF editor:
1
Log in. Click Start Free Trial and create a profile if necessary.
2
Prepare a file. Use the Add New button. Then upload your file to the system from your device, importing it from internal mail, the cloud, or by adding its URL.
3
Edit schedule of values form g702. Replace text, adding objects, rearranging pages, and more. Then select the Documents tab to combine, divide, lock or unlock the file.
4
Save your file. Select it in the list of your records. Then, move the cursor to the right toolbar and choose one of the available exporting methods: save it in multiple formats, download it as a PDF, send it by email, or store it in the cloud.
With pdfFiller, dealing with documents is always straightforward. Now is the time to try it!
People Also Ask about schedule of values template
How do you create a schedule of values?
How do I submit a schedule of values?
Who creates a schedule of values?
How do I create a schedule of values in Excel?
What is included in the schedule of values?
Who provides a schedule of values?
Schedule Of Values is not the form you're looking for?
Search for another form here.
Comments and Help with schedule of values pdf
Video instructions and help with filling out and completing schedule of values template
Instructions and Help about schedule of values form
Good day and welcome to HVAC 350 this will be a short lecture on a schedule of values assignment which I've made as a bonus assignment it will not count against you in the class if you do it'll be extra credit points for the class itself what I'd like to do is just talk about the schedule of values real quick again a schedule values its purpose is to justify monetarily what we're trying to build for on a project it also pulls it will resemble it could resemble the actual schedule of the project it doesn't have to, but really this is set up so by CSI specification section we have some type of labor materials assigned to it now if we look at this sample one that I'm asking you to do these items right here are all going to be subcontractors if I were to come in and look at this project here you can see that's for example we have a hydroponic heating subcontractor marked up at twenty-seven thousand five hundred and twenty-two dollars so what I would want to do if we look at the hydroponic system here it's 45% material which would be fifty-five percent labor for that part of the project so if I were to go ahead and put this in here again the number the total number for it is going to be twenty where do they put ten twenty-seven thousand five hundred twenty-two dollars and when I put that number in there I have to break out the labor and materials portion of it so if I were to take 45% for the materials portion it would end up being twelve thousand and three eighty-four ninety and for the labor portion would be fifteen thousand one thirty-seven ten and what that would do is again this is the marked up price that's going to be on our estimate and what we want to do is just fill that there were numbers and as we go along now one of the things in the lecture that I gave you on the schedule of values is we have to put in a mobilization fee I would put in five percent of the contract amount the contract amount from the Excel spreadsheet that I gave you was nine fifty-eight one eighty-eight nine hundred fifty-eight thousand one eighty-eight, so I put five percent of that there I don't believe there was a performance pans about go to zero there's project management and coordination that's in the project in one of the sheets you want to put in again that would be a marked up price, so it'd be the number that we might have in this sheet here and if I were to find that see it might be right here you can see project management numbers here you can see the dollar amounts that they are this here is a certain cost for it, you'll be when you look at the recap sheet the project management is just part of this sheet here and these are cost numbers off of those sheets for materials and labor so what I would ask you to do is to go ahead as you do this and when you use any of the sheets that are in here and again like this information here I would go ahead, and I would make sure you mark that up whatever the overhead percentage is for the project which I believe was...
FAQ
What is schedule of values template?

A Schedule of Values (SOV) template is a document that outlines the payment plan for a construction project. It lists all the project tasks, the total cost of each task, and the amount of payment associated with each task. The template is designed to help contractors and owners agree upon and track payments throughout the construction project.

Who is required to file schedule of values template?

Schedule of values templates are typically filed by contractors, subcontractors, and suppliers on construction projects. They are typically required by the owner or lender of a construction project.

How to fill out schedule of values template?

1. Begin by filling out the project information section at the top of the template. This should include the project name, job number, owner name, contractor name, and date of the document. 2. Next, fill out the itemized list of work to be performed. This should include the description of the work, the estimated value of the work, and the estimated completion date of the work. 3. Once the list is complete, enter the total estimated value of the work at the bottom of the list. 4. Finally, review the information and sign and date the document.

What is the purpose of schedule of values template?

The Schedule of Values template is a document used to outline the estimated cost of a project broken down into individual milestones or tasks. It can be used to set expectations between the contractor and the client, document the progress of the work and ensure that payments are made in a timely manner. The template also serves as a reference point should any disputes arise between the two parties.

What information must be reported on schedule of values template?

1. Project description 2. Contractor information 3. Breakdown of estimated costs 4. Milestones and payment schedule 5. Payment terms 6. Retainage (if applicable) 7. Signatures of both parties

When is the deadline to file schedule of values template in 2023?

The exact deadline for filing a schedule of values template in 2023 will depend on the specific project and the jurisdiction in which it is located. Generally, deadlines for filing a schedule of values are set by the owner of the project or the governing authority. It is important to check with the appropriate authority to determine the exact deadline for filing in your particular situation.

What is the penalty for the late filing of schedule of values template?

The penalty for late filing of a schedule of values template depends on the specific circumstances. Generally, the penalty could include fines, additional costs, loss of benefits, and/or other disciplinary action.

How do I modify my schedule of values template in Gmail?

pdfFiller's add-on for Gmail enables you to create, edit, fill out and eSign your schedule of values form g702 and any other documents you receive right in your inbox. Visit Google Workspace Marketplace and install pdfFiller for Gmail. Get rid of time-consuming steps and manage your documents and eSignatures effortlessly.

Where do I find schedule of values?

It's simple with pdfFiller, a full online document management tool. Access our huge online form collection (over 25M fillable forms are accessible) and find the schedule of values g702 in seconds. Open it immediately and begin modifying it with powerful editing options.

How do I complete schedule of values g702 703 online?

pdfFiller has made filling out and eSigning schedule of values template excel form easy. The solution is equipped with a set of features that enable you to edit and rearrange PDF content, add fillable fields, and eSign the document. Start a free trial to explore all the capabilities of pdfFiller, the ultimate document editing solution.
What is schedule values form?
The schedule of values (SOV) is one of those documents that touches everyone from the project manager to the accountant. At its most simple, a schedule of values is a start-to-finish list of work items on a project that represent the entire project from beginning to end and the entire contract price.